Welcome 2022-2023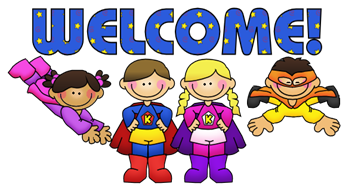 Welcome to 1st Grade!!! We are going to have so much fun learning and growing together. I love 1st grade! It is place where you can explore amazing books, problem solve, make new friends, learn from cool experiments, and try new things in a safe, fun atmosphere.
Please use this webpage as a resource to learn more about what is happening in our class.  Also, it would be both helpful and beneficial for you and your child to look over work brought home daily and clean out their folder. Please remember to bring your math workbook back to school everyday. All our lessons are together in that one special workbook.
Thank you in advance for your support and cooperation. Please feel free to contact me via email at [email protected] if you have any questions or concerns throughout the school year. I can't wait to spend this year learning with and from your little ones.
Flip Grid Welcome Message: https://flip.com/s/LdwDHEKBTEaw