Welcome!!
Meet the Social Worker:
Hi everyone! My name is Diana Afonso and I am excited to join the Marlboro Township Public Schools community as a General Education Social Worker for grades K-5 in the district. I will be based primarily at Defino Central Elementary School, Robertsville Elementary School, and Asher Holmes Elementary School.  I am passionate about my helping profession and look forward to being an integral support and resource for all of the students, teachers, and families within my schools and the district at large.
All About Me:
I have a Master's Degree in Clinical Social Work from Columbia University and am a NJ Licensed Clinical Social Worker.  I have been practicing clinical social work with children and families for the past 15 years.  I spent most of my career as a Clinician/Assistant Program Director on a child/adolescent inpatient psychiatric unit. I later transitioned into the educational setting and spent the past three years as the Program Coordinator for a Tier 3 therapeutic wraparound program within a public elementary school in Middlesex County.   These experiences have provided me with valuable insight into the mental health and social/emotional challenges that many of our children are facing today. I am also a Mom, an animal lover, and my favorite place to be is on the beach with a good book!
Looking Forward:
I value and recognize the important role that Social Workers (in conjunction with other school professionals, families, and the community) play in supporting children within the school environment. I am committed to making a positive impact in my schools and helping to create emotionally intelligent and academically successful students.  I look forward to a fun, safe, and happy school year!
Thank you,
Diana Afonso, LCSW
If you have any questions or concerns please email me at dafonso@mtps.org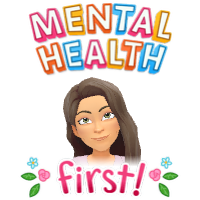 Family and Student Mental Health Resources